Resonance Records is Proud to Present
ERIC DOLPHY
Musical Prophet: The Expanded 1963 New York Studio Sessions
First official release of previously-unissued ERIC DOLPHY studio recordings in over 30 years, including 85-minutes never before released
Includes an exhaustive 100-page book with rare photos by Chuck Stewart, Jean-Pierre Leloir, Val Wilmer and others; essays by jazz author/scholar Robin D.G. Kelley, Douglas label manager Michael Lemesre, Japanese Dolphy scholarMasakazu Sato, and co-producers Zev Feldman and James Newton, Plus words by John Coltrane, McCoy Tyner, Ornette Coleman and Charles Mingus
Interviews with jazz icons Sonny Rollins, Sonny Simmons, Richard Davis, Henry Threadgill, Nicole Mitchell, Steve Coleman, David Murray, Bill Laswell, Oliver Lake, Han Bennink, Joe Chambers, Dave Liebman & Marty Ehrlich
Deluxe 3CD & Digital Editions available January 25, 2019 Deluxe Limited-Edition, 180-gram 3LP gatefold set released exclusively for Record Store Day's Black Friday Event on November 23, 2018
Resonance Records is proud to announce the first official previously-unissued studio recordings of Eric Dolphy in over 30 years, including 85-minutes of never before released material. Musical Prophet: The Expanded 1963 New York Studio Sessions is being released in partnership with the Eric Dolphy Trust and the Alan Douglas Estate with remastered high-resolution monoaural audio transferred directly from the original tapes.
Captured after leaving Prestige/New Jazz Records, and just before recording the timeless classic Out to Lunch! album, Musical Prophet is a 3LP/3CD set that contains the under-appreciated masterpieces Conversations and Iron Man recorded in New York City on July 1 and 3, 1963. Originally produced by Alan Douglas — most well-known for his association with Jimi Hendrix, but who also produced classic jazz albums such as Money Jungle with Duke Ellington, Charles Mingus and Max Roach — the tapes had been stored in a suitcase with Dolphy's personal belongings and given to Dolphy's close friends Hale and Juanita Smith justbefore he embarked on his fateful European trip in 1964. Years later the contents of the suitcase were given to flutist/educator James Newton, who had developed a close relationship with his mentor Hale Smith and Hale's wife Juanita in the late 1970s. Then in 2015, Newton connected with Zev Feldman at Resonance and they began working in conjunction with the Eric Dolphy Trust in Los Angeles on this definitive edition of Dolphy's 1963 New York studio sessions. These tapes were recorded in mono, unlike the stereo versions that were used for the original studio albums and are the only known master sources in existence.
Producer Zev Feldman says about this project, "This is truly the holy grail of Eric Dolphy recordings. To have a whole album's worth of studio recordings that have never been released before, and of this level of quality and creativity, from a legendary figure such as Eric Dolphy is a major event. I knew this release would call for one of the most elaborate and definitive packages we've ever assembled at Resonance with numerous essays, interviews, statements and quotes from a wide variety of voices who knew and were inspired by Dolphy. I'm very proud of what we've assembled, and I think Dolphy fans will be ecstatic about this release."

© Don Schlitten
THE PACKAGE
The LP/CD packages are beautifully designed by longtime Resonance designer Burton Yount and include exhaustive booklets replete with rare and never-before-published photos (several of which are in color!) by Chuck Stewart, Jean-Pierre Leloir, Val Wilmer, Hans Harzheim, Lennart Steen, Roger Marshutz and many others, plus reproductions of the original album covers for Conversations and Iron Man. The five essays cover different aspects of Eric Dolphy and this music, starting with co-producers Zev Feldman and James Newton's accounts of how this album came to be and what Dolphy's music means to this world. Newton says in his essay, "Eric Dolphy taught us to listen much more carefully to voices from all around the world, but never to forget that the substantially personal and complex feelings within field hollers remained in the mix." Jazz scholar and author of Thelonious Monk: The Life and Times of an American Original, Robin D.G. Kelley, gives us the full historical context of these recordings and Dolphy in 1963. Japanese Dolphy scholar Masakazu Sato and Douglas label manager Michael Lemesre give us accounts of Dolphy's impact in Japan and of producer Alan Douglas' role in these recordings and relationship with Dolphy.
We've gathered a large congregation of voices to reflect, remember and reexamine the person, the music and the legacy of Eric Dolphy. The saxophone colossus himself, Sonny Rollins, recounted first meeting Dolphy when he asked to sit in with Max Roach's band. Roach liked to embarrass young musicians who asked to sit in by playing a tune at an extremely fast tempo and running them off the stage. Of course, Dolphy was no average musician and he hung in there the whole way through the tune. From that point forward, Rollins knew Dolphy was a serious musician to be reckoned with. The sole living members of the band interviewed for this release, saxophonist Sonny Simmons and Richard Davis, remember Dolphy as being "a Saint" and "angelic" respectively. Close family friend Juanita Smith gives a detailed account of the time she and her husband, Hale Smith, spent with Eric, including the anecdote about how Eric got the enigmatic bump on his head that we see so clearly in photographs from his later years (including our Chuck Stewart photo on the album cover).
The words and thoughts of no less than 17 musicians – from jazz legend John Coltrane to the Pulitzer prize- winning saxophonist/flutist Henry Threadgill – are represented in this deluxe tribute to Eric Dolphy and this archival discovery, and paint a complex portrait of this heralded, loved and misunderstood artist. Acclaimed flutist Nicole Mitchell says, "I don't know if there's a better way to start listening to someone improvising on the flute than to hear Eric Dolphy . . . He really was — bar none — one of the greatest flute players of his time, and of any time before him." Award-winning saxophonist Steve Coleman stated bluntly about Dolphy, "He's a virtuoso. There's nothing else to say about that. It's amazing that he could get that kind of fluency on different instruments. He's the first guy I heard to play the shit out of the bass clarinet, the saxophone and the flute."
LP/CD 1 — Conversations 
1. Jitterbug Waltz (7:18)
2. Music Matador (9:37)
3. Love Me (3:22)
4. Alone Together (13:36)
5. Muses for Richard Davis (Previously Unissued 1) (7:39)
6. Muses for Richard Davis (Previously Unissued 2) (8:31)
LP/CD 2 — Iron Man 
1. Iron Man (9:14)
2. Mandrake (4:47)
3. Come Sunday (6:28)
4. Burning Spear (11:59)
5. Ode to Charlie Parker (8:04)
6. A Personal Statement (Bonus Track) (15:02) *
LP/CD 3 — Previously Unissued Studio Recordings
1. Music Matador (Alternate Take) (8:05)
2. Love Me (Alternate Take 1) (2:27)
3. Love Me (Alternate Take 2) (3:43)
4. Alone Together (Alternate Take) (12:14)
5. Jitterbug Waltz (Alternate Take) (9:36)
6. Mandrake (Alternate Take) (6:48)
7. Burning Spear (Alternate Take) (10:31)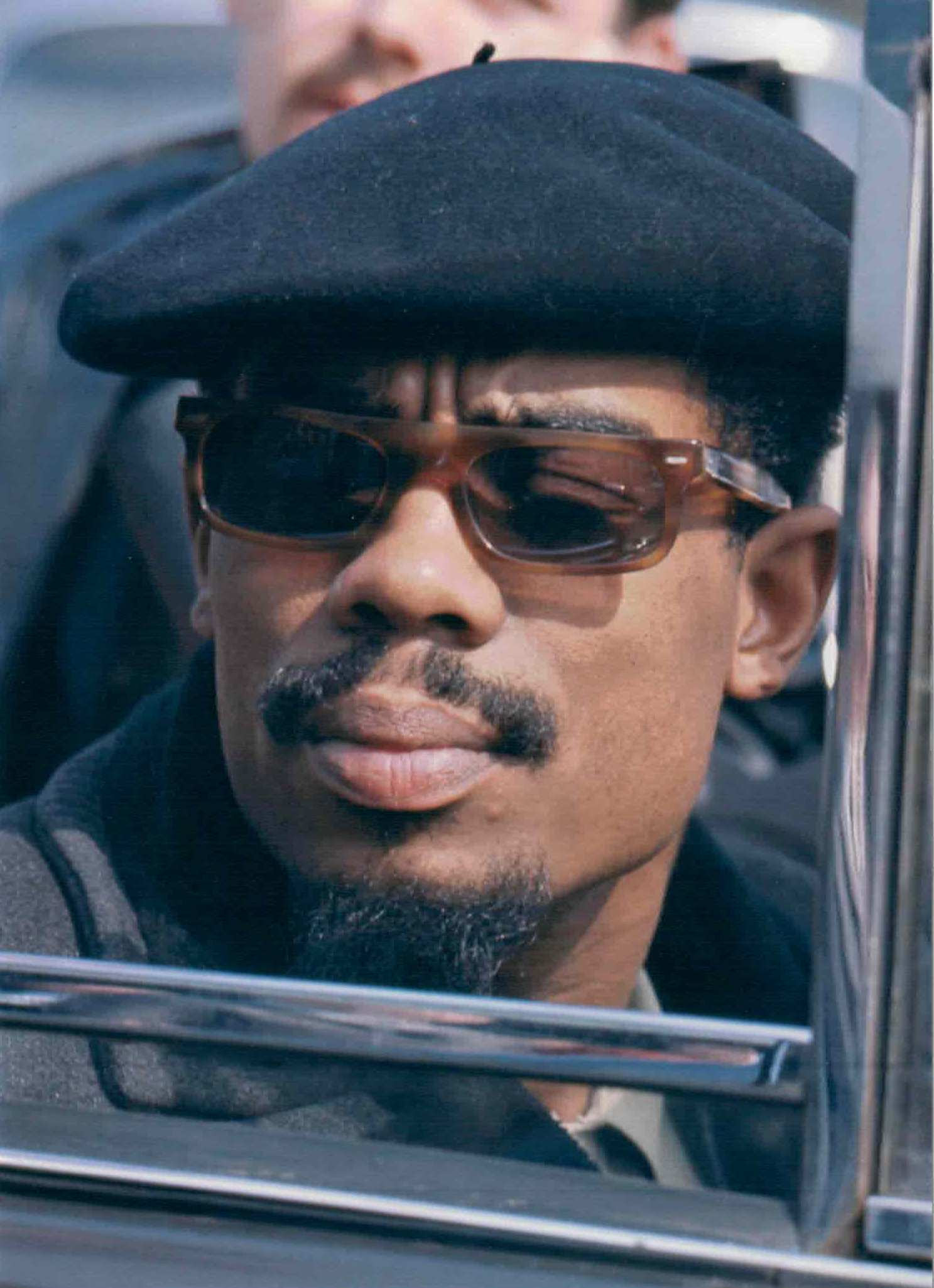 © Hans Harzheim
Personnel:
Eric Dolphy – alto saxophone, flute, bass clarinet
William "Prince" Lasha – flute
Huey "Sonny" Simmons – alto saxophone
Clifford Jordan – soprano saxophone
Woody Shaw – trumpet
Garvin Bushell – bassoon
Bobby Hutcherson – vibes
Richard Davis – bass
Eddie Kahn – bass
J.C. Moses – drums
Charles Moffett – drums
Resonance Records is a multi-GRAMMY® Award-winning label (most recently for John Coltrane's Offering: Live at Temple University for "Best Album Notes") that prides itself in creating beautifully designed, informative packaging to accompany previously unreleased recordings by the jazz icons who grace Resonance's catalog. Headquartered in Beverly Hills, CA, Resonance Records is a division of Rising Jazz Stars, Inc. a California 501(c) (3) non-profit corporation created to discover the next jazz stars and advance the cause of jazz. Current Resonance Artists include Polly Gibbons, Eddie Daniels, Tamir Hendelman, Christian Howes and Donald Vega.